Feel free to write us an email concerning our services, compliments and complaints. We will get back to you real quick. Also give us a call, we will be more than happy to assist.
Frequently Asked 
Questions
How much does a website cost?
The cost of a website can vary depending on various factors, just like the cost of a laptop may vary. Though our website projects generally start in the Ksh. 50,000 range for basic business sites and range upward depending on your unique needs.
How long does it take to build a new website?
On average, the design and build process takes between 4-12 weeks. There are many variables involved that can influence the length of the project including:
The size of the website
The complexity of the design
Any advanced features you need
When your content is ready
Our current client design schedule
Your timely feedback and input on our work
What platform do you build your websites on?
We build all of our websites using WordPress, an online, open-source content management system (CMS). There is a reason why WordPress is the most popular platform around. It's user-friendly and easy to learn. If you have experience using Microsoft Word, you'll be able to quickly pick up WordPress.
Also, we provide you and your team with two hours of one-on-one training. We are committed to ensuring that you'll be knowledgable and comfortable using your new website.
Do you I really need a new website?
Well, chances are, if you are asking this question, then you probably know the answer. The website design moves fast. Your organization or business may not need the most cutting edge website, but its design should feel relevant and fresh. If your website is more than 5 years old, then the answer is most likely, yes, it's time for a redesign. Also, if you don't like the look of your website, why should your viewers feel any different?
How long have you been building websites?
Nelson The Great was founded in 2017 and has been creating an online presence for individuals, start-ups, and established companies.
How does the whole process work? I am totally new to this "website thing".
Don't be afraid, that's why we are here. You can learn about our time-proven process on our process page.
How does the payment process work?
The project starts with a 50% deposit and the balance within the first 15 days of finishing the project development.
Can you help me write content for my website?
Yes. We also do Copywrite and editing at reasonable rates. We also build your sitemap and help structure the foundation of your website in the planning stages.
Can you help me update my existing website that another web firm built?
No. We only support websites that we have fully built. We have this policy so that we can stand 100% behind everything that we craft. There are issues of liability of multiple programmers touching the same code over time.
Can you help me source photos for my website?
Yes. We will help you source stock photos from sites such as www.shutterstock.com and www.unsplash.com. We also have photographers and videographers available to produce custom photography and videos for your website.
WE BREATHE LIFE INTO BRANDS, ON DIGITAL AND TRADITIONAL CHANNELS.
Do you need a new logo or a poster? Whether you're a new business or looking to freshen up your existing branding, we have a range of packages to suit your budget.
Get the edge your business needs with a custom designed logo for your company or brand. Stand out from the crowd with a professionally designed visual identity NOW!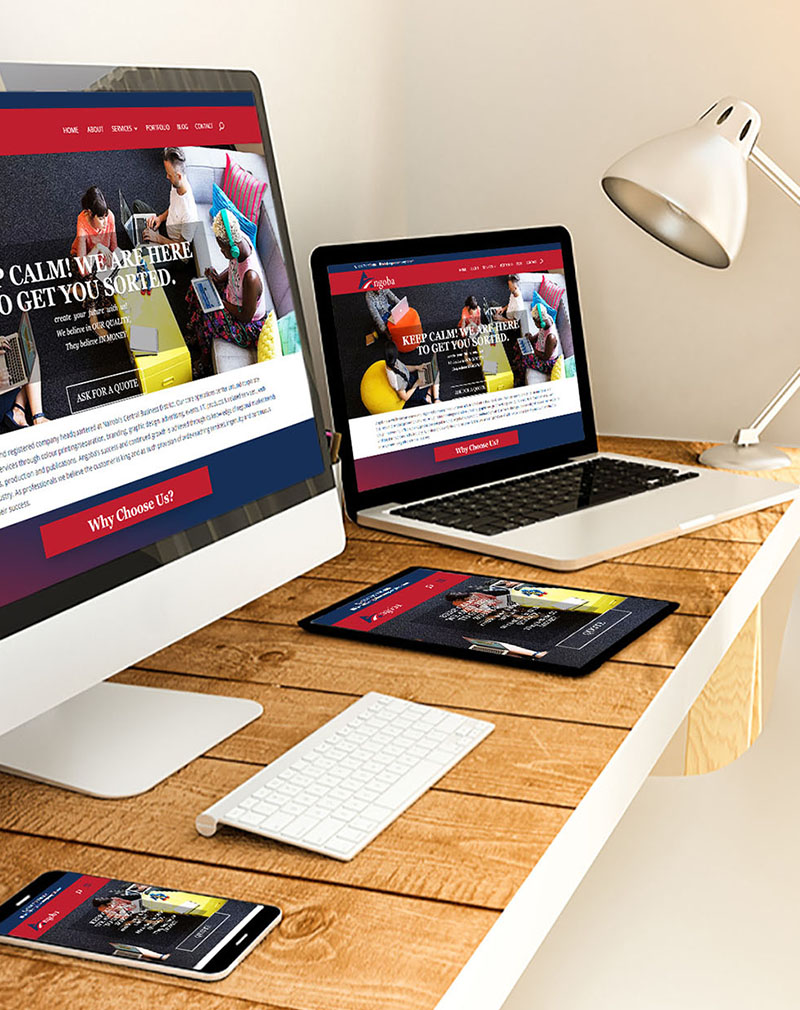 Office
Polychem House, 2nd Floor, Suite 002 Kweria Lane, Off Kirinyaga Road, Nairobi