We are a marketing and advertising agency in Kenya specializing in web design & development, creative graphic design, social media marketing, logo design, branding and social media account managing.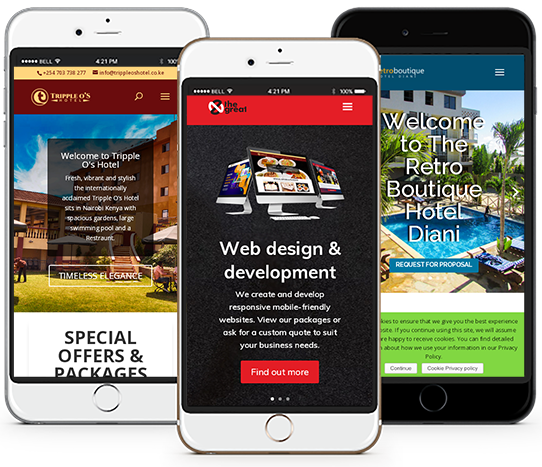 We create, design and develop websites in Kenya and around the world. Get affordable web design and development that is responsive for both desktop, laptop, tablet and mobile phone.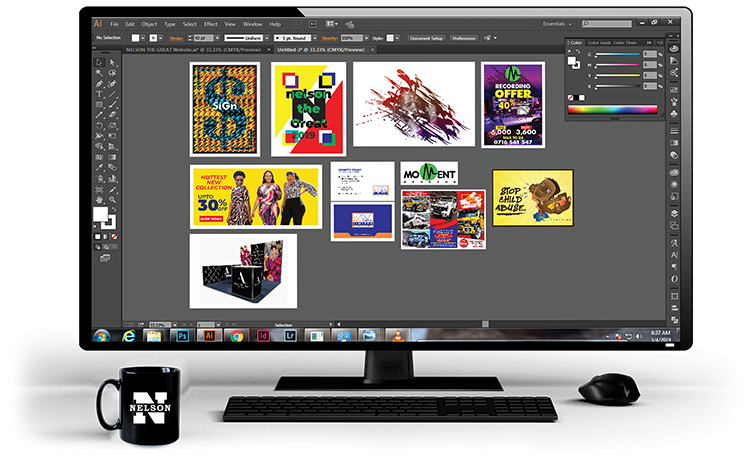 We design logos in Kenya, brochures, letterheads, business cards, online content, flyers, magazines, posters, banners, catalogs, funeral programs, and office stationery.
—

Full Service Advertising Agency
Nelson The Great Design Studio is an award-winning digital agency with a global reputation for delivering corporate graphic designs, pioneering websites, mobile apps and intelligent digital marketing strategies. Recognised globally for our fully integrated service, we have the ability to research your audience, build world-class digital platforms for them, and activate your platform through intelligent digital marketing strategies.
We breathe life into brands, on digital and traditional channels.
Do you need a new logo or a poster? Whether you're a new business or looking to freshen up your existing branding, we have a range of packages to suit your budget.
Get the edge your business needs with a custom designed logo for your company or brand. Stand out from the crowd with a professionally designed visual identity NOW!
A Full Service Design 
Agency
We are a different kind of creative studio with you in mind. Our ideas are fresh, our design is thoughtful and our results are measurable.
Are you are looking for a web design company in Kenya? then look no further. Nelson The Great Design Studio is one of the best creative graphic design studios. We design, develop and create ideas that make a statement for social change.
Our custom graphics are delivered on time and on budget.
Branding and Advertising
Our brand and advertising team creates, services, develops and transforms brands. Brands that reach real actual humans. Brands that people love. They help you to deliver smart strategies, great execution and impactful content that captures hearts and minds. If it's creative content, a video production or an influencer strategy, they know advertising for the digital age.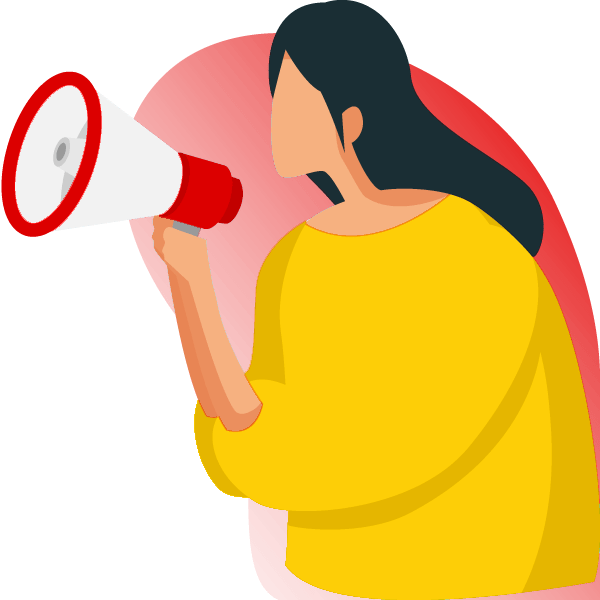 Digital Marketing
Our digital marketing team helps brands and companies achieve their goals and accelerate their businesses. We apply data, research, technology and creative insights to guide your media planning and decision making. We do not think about digital or non-digital any longer. We do what needs to be done to make your campaigns more efficient and effective.
We Work With The Best All Around the World
"I wholeheartedly endorse Nelson The Great Design Studio for those who want to do things differently when it comes to design. They are both analytical and creative in their process and takes the time to genuinely understand the business they are collaborating with. Nelson The Great does not do "off the shelf". As an agency, they are a wonder to work with, so it is not surprising they come so highly recommended. We are hooked and will remain loyal clients for many years to come."
Beatrice
Lybrich Investments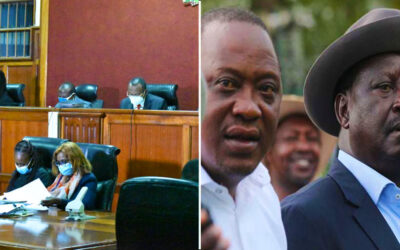 The 5 Judges of the High Court rules that BBI is Unconstitutional. Judges unanimously say that the BBI process is unconstitutional, null, and void. Kenyans are excited about the high court ruling today on BBI. Court rules that a sitting President can't initiate...
As seen on Forbes, Akothee is the Richest Artist in East Africa. Akothee became the 15th on the list as stated by Forbes on the top 20 African richest musicians. Bobi Wine becomes the 2nd richest musician in East Africa. On the to 20 list, Senegalese singer,...
Office
Agip House, Haile Selassie Avenue Road, Nairobi