This is our first web design in Kenya we did for Tripple O's Hotel. Tripple O's Hotel provides accommodation, meals, and other services for travelers and tourists in Utawala, Nairobi Kenya. This hotel, restaurant, and conference center caters to many different needs. Therefore, this website had to be organized and start accommodating clients as well as elegant.
A clear layout with easy-to-find information on the hotel, restaurant and conference space makes this website a tool that meets all demands with ease and looks great. Prospective guests can navigate through the site to quickly and easily find more information about the hotel accommodations, dining options, and conference center. As a mobile-optimized responsive website, the website is user-friendly on desktop, tablet, and smartphone devices.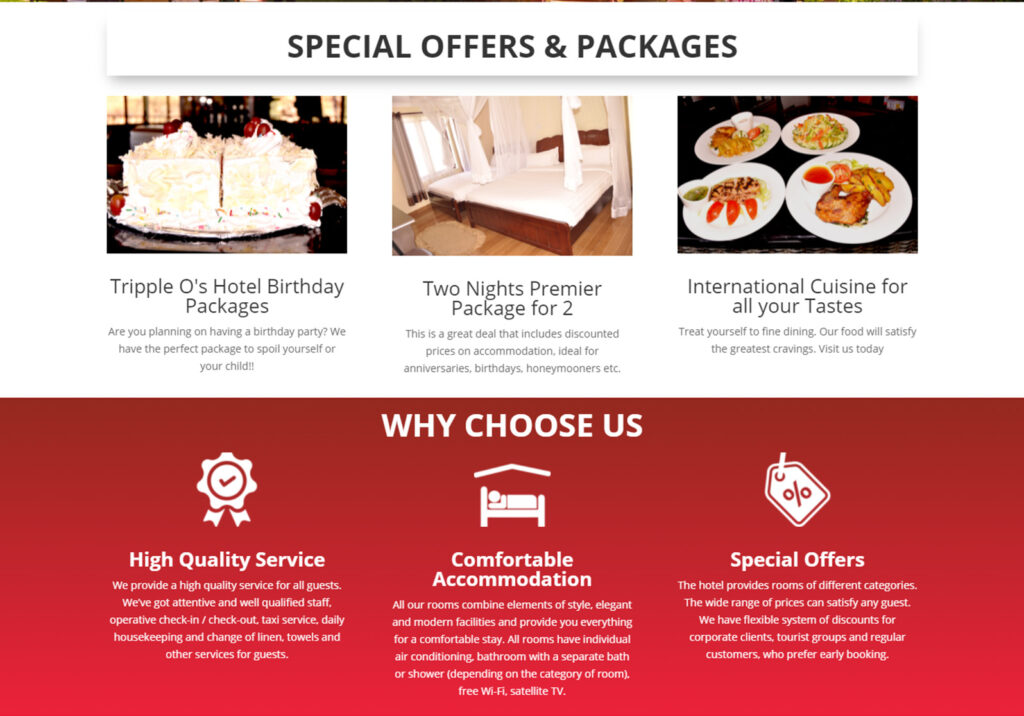 Contact us in you need a professional website design in Kenya developed by the best web designers in Nairobi. It took us a month to develop this website. Both parties are happy because the site is running and working so well. Since the new website launched, its SEO performance is up 25% and it is delivering more credibility and online leads than ever.
Tripple O's Hotel Web Design in Kenya Portfolio
Below you'll find some of our web design portfolio screenshots for Tripple O's Hotel website. This includes some of the website pages we developed.