We did this amazing poster design in Nairobi Kenya for FIDA-Kenya. The aim of these posters was to campaign for Gender-Based Violence in Kenya During Covid19. FIDA-Kenya approached us after viewing some of our projects on our portfolio and they loved our poster design ideas. We've been designing posters an flyers for different campaigns and events including birthday poster design, political campaign poster design, food poster design, movie poster design, film poster design, wedding poster design, and many more event posters.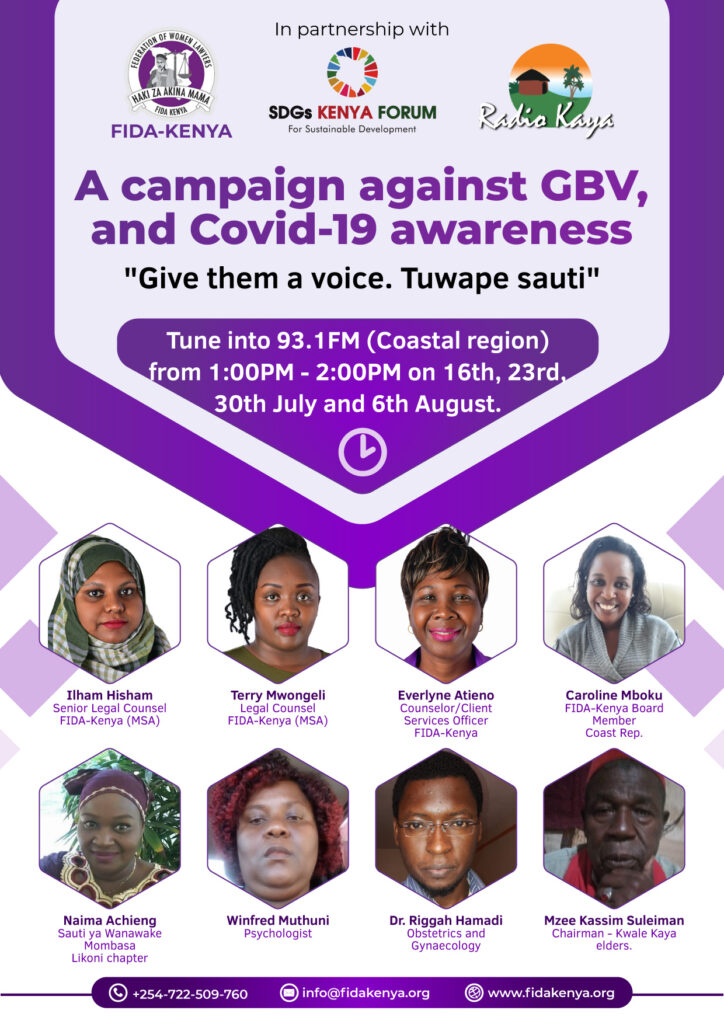 How much does it cost to design a poster in Kenya?
Our poster design charges start from Ksh. 2,500 to Ksh. 10,000. The client receives the final artwork in two formats, JPEG and PDF formats after approval. The artworks can be presented in either RGB or CMYK colour profile. We will advise on which colour or poster should be used depending on the purpose of the campaign. We offer the best poster design in Nairobi Kenya for social media and for print media with a 300dpi resolution.
Get top-notch quality posters from the best graphic designers in Kenya. Nelson the great design studio is here to make sure you get the quality you deserve. You can count on us when it comes to social media posters and print media posters.
Get InTouch with us if you have a campaign you want to reach a lot of people. We will deliver a creative and eye catching poster, flyer or brochure to catch the attention of your audience. Our artworks will help your message reach the right audience online or physical audience. However, our posters are printable and good for social media too.