Flip Adventures website is designed and developed by Nelson The Great Design Studio. This is a Kenyan-based travel agency that focuses on the tourism industry. To deliver a new, more focused brand message, we built an innovative website that introduces the world to the people and events that define this exciting agency. Flip Adventures approached us after seeing most of our designed websites roaming in social media and on Google. We decided to work together with Flip Adventures because we knew that this will be a great project and it will open more doors for both our brand and our business at large.
Flip Adventures web Design & Development Project Details
Client: Flip Adventures
Category: Travel Agency
Date: December 2020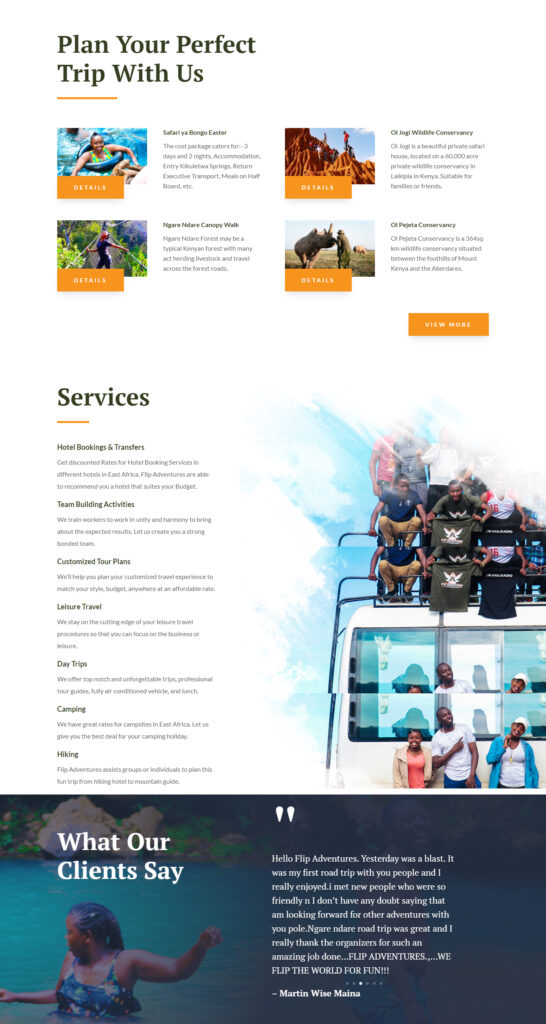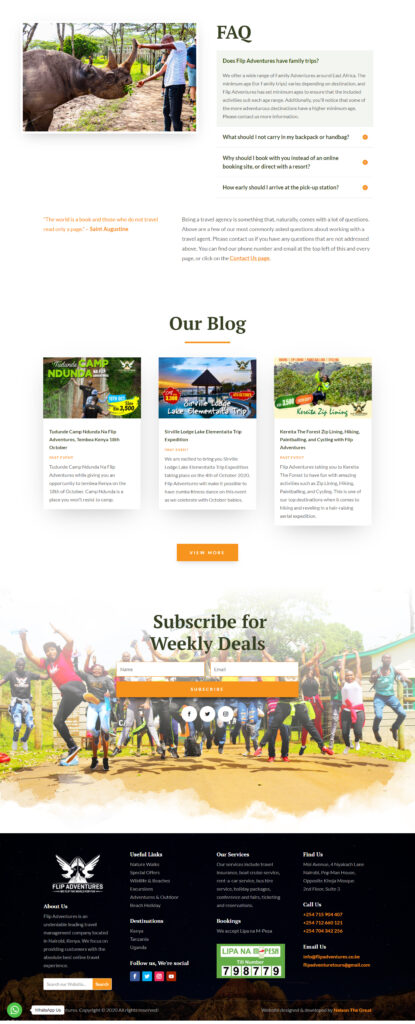 The project took us 4 weeks to be fully designed and developed.